Guess who's Joining the Cast of  'This Is Us'
Phylicia Rashad! Can this show get any better? Phylicia Rashad has signed on to portray Carol, Beth Pearson's mother. Susan Kelechi Watson is amazing so the two of them on the screen we can expect nothing but excellence. Phylicia Rashad will join the cast during the second half of the third season and play an important role in revealing Beth's backstory. Fortunately, Susan Kelechi Watson shut down speculation that her character was being killed off. She also revealed that she and Randall Pearson are in it for the long haul, despite some marital discord.
This Is Us returns Tuesday, Jan. 15 at 9 p.m on NBC.

Are Cory Booker & Rosairo Dawson An Item?
Well they were spotted at the movies together last thursday in Jersey where Corey is a Senator. To add to the speculation word on the curb is Rosairo broke out into this spontaneous song serenading him saying "I love you" on stage after a Broadway show, "Dear Evan Hansen". Corey apparently was there with his neicie and Rosairo was there with her daughter.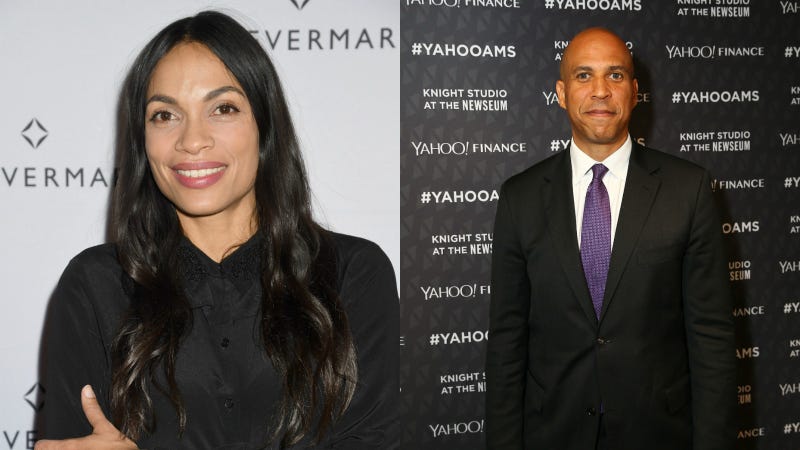 Actress Regina Hall Makes History
By becoming the first Black Woman To Receive New York Film Critics Circle Award For Best Actress. Regina received the honor for her role in the film "Support the Girls", which Pres. Barack Obama said was one of his favorite movies of 2018.  


IF YOU ARE CELEBRATING A BIRTHDAY, YOU ARE IN GOOD COMPANY: 
Sean Paul – 46
Shareef O'neal – (Son of Shaquille O'neal) – 18
Former NFL's – Chad Johnson – 40
Omari Hardwick – 44