Aaron Hernandez's fiancée Says She Would Loved Even If He Was Gay
Aaron Hernandez's fiancée, Shayanna Jenkins, sat down with "Good Morning America" to discuss her feelings on the Netflix series, "Killer Inside: The Mind of Aaron Hernandez". In the series, Aaron's high school teammate, Dennis SanSoucie, who said the two had a sexual relationship before going to college.
Shayanna did not dispute the claim — but said it's unfair to discuss someone's sexuality when that person isn't around to have a say.
"Although I had a child with Aaron, I can't tell you how he was feeling inside. If he did feel that way, or if he felt the urge, I wish that I was told. I wish that he would have told me because I wouldn't have loved him any differently. I would have understood. It's not shameful. I think it's a beautiful thing. I just wish I was able to tell him that."
When asked if she believes Hernandez was innocent, Jenkins replied, "Yes. Of course I do."
Tyra Banks Speaks Out In Support Of Gabrielle Union
Tyr, who is a former AGT host shows support of Gabrielle's experience.
"What I love about what she did is she was very vulnerable. I wasn't super close to it, but I saw some of her tweets," the former "AGT" Banks said in an interview with Yahoo News. "I thought it was beautiful… how she wasn't speaking in anger, she's speaking in pain like 'I'm trying to get through this… and I'm crying.'"
"I just thought that was really beautiful. Because a lot of the times in entertainment, you have to put up this front – I'm strong, and I'm this and I was wronged. She was so vulnerable… And I also thought that it was beautiful that her husband really supported her as well."
Blac Chyna Is Upset Kylie Jenner Took Her Daughter On The Same Helicopter Kobe Used
In the midst of the nationwide grief from the untimely death of Kobe Bryant, his daughter and seven others. Kylie Jenner, shared that she had ridden that same helicopter.
"rest in peace.. and prayers to these families. i still can't believe this. that was the helicopter i would fly on from time to time with that pilot Ara [Zobayan]. he was such a nice man. hold your loved ones close"
Apparently, not only did Kylie ride on the helicopter, she brought her niece Dream on the ride with her.
"Chyna has become aware that Kylie Jenner is using the tragic deaths of Kobe Bryant, his beautiful daughter, and seven other precious souls to profess her 'distress' that she and Dream had ridden on the same helicopter with the same pilot prior to Sunday's horrific crash. What Kylie failed to disclose was that Chyna never gave Kylie permission to take her precious daughter Dream on a helicopter ride and that Chyna never would have given Kylie that permission. No parents should find out after-the-fact that their child has participated in a dangerous activity without their permission.  Chyna was distraught to learn that Kylie had taken Dream on that helicopter ride in November 2019.  Chyna voiced her strong objections to Rob and insisted that it never happen again. Chyna sends her heartfelt prayers and condolences to all of the families impacted by yesterday's tragedy."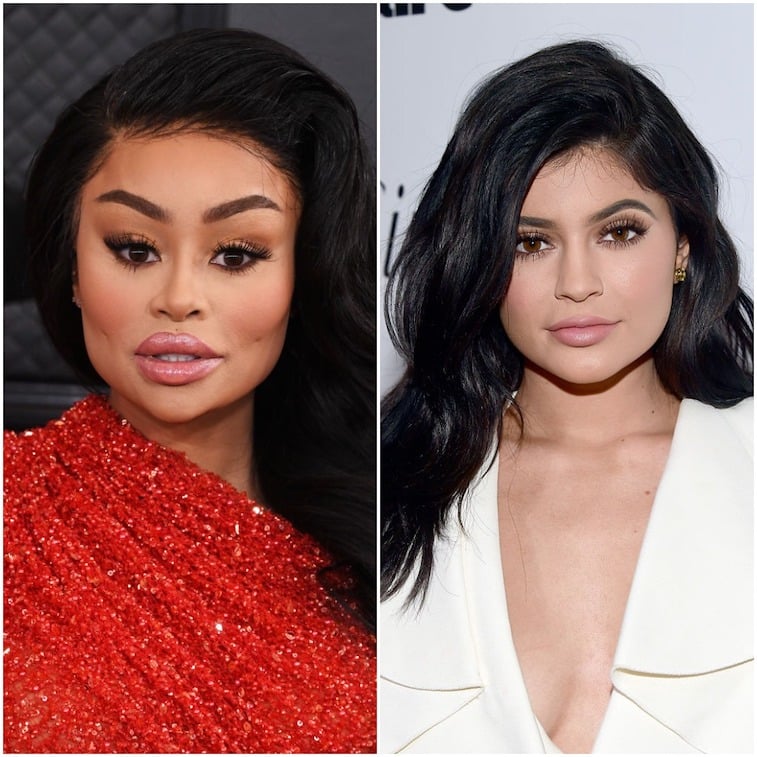 Happy Birthday