Richard Pryor WantedTo Pay Someone $1 Million To Kill Paul Mooney
 Richard Pryor was allegedly ready to put a hit out on Paul Mooney. They were once close friends but then things went left sometime during the shooting 'JoJo Dancer' back in 1986. Word on the Curb is Mooney "violated" his son, Richard Pryor Jr. According to Pryor's former bodyguard Rashon Kahn he said when Richard Pryor found out he told him he was ready to pay $1 million for someone to kill Mooney. Considering Pryor's drug use at the time, Rashon waited a few days before he confirmed Pryor's claim but sure enough he was just as sure as he was before.
For years rumors have circulated that Paul Mooney was gay and would cruise Hollywood Blvd looking for sex but this is the first time he's been accused of molesting a child. Mooney has denied having sex with Richard Pryor Jr allegations.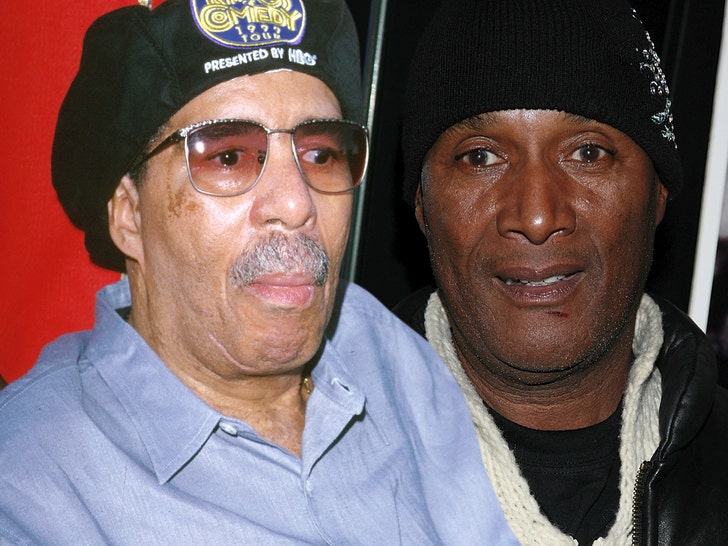 Eddie Murphy To Host 'Saturday Night Live' For The First Time In Over 30 Years
Eddie Murphy is confirmed to host his first 'Saturday Night Live  episode in over 30 years! SNL revealed this news in via tweet along with their other star studded hosts for their 45th season including Woody Harrelson, David Harbour, and actress Kristen Stewart. Eddie will appear on the holiday episode December 21.
Viola Davis To play former FLOTUS Michelle Obama in a Showtime series called First Ladies. 
The series will peel back the curtain on the personal and political lives of First Ladies from throughout history, with season one focusing on Eleanor Roosevelt, Betty Ford and Michelle Obama. First Ladies will focus on the East Wing of the White House, as opposed to the West, where many of history's most impactful and world changing decisions have been hidden from view, made by America's charismatic, complex and dynamic First Ladies."
Birthdays
Mase is 44.
Pee-Wee Herman, a.k.a. Paul Reubens, is 67.