New year, new break-up? Toni Braxton and Birdman call it quits
Birdman posted a message on his Instagram story on New Year's Day that said "It's over…" Then deleted every picture on his Instagram account. Toni Braxton, did something similar. She deleted almost all of her photos on Instagram. The only picture she left up was one of her alone in a red evening gown with the caption "Starting a new chapter isn't always an easy choice…but ALWAYS choose to be chosen. Cheers to a new year." Neither Toni or Birdman have officially confirmed the break up. Folks are speculating that may have called it off… He wanted to be married by the end of the year and Toni lost her $5million dollar engagement ring that went missing when her Louis Vuitton luggage was lost on a flight.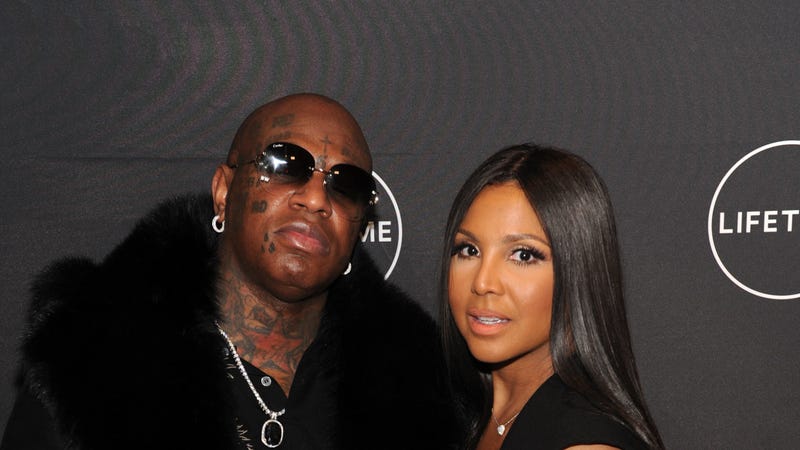 R. Kelly Says He Will Sue Lifetime
The highly anticipated six part docu series, "Surviving R. Kelly"  airs tonight! R Kelly's lawyer sent a letter warning the network that the documentary is full of lies and said he will file a lawsuit today if the show airs. Reps for R Kelly says they have two audio recordings that show some of the girls are lying but that they ignored them because the budget was too high to turn back. As you know for the first time people from Kelly's inner circle, including his ex-wife,  are coming forward to discuss allegations that he has sexually, mentally, and physically abused women. The producer, Dream Hampton, who has great relationships, said it was difficult to get other stars to talk about him, she asked Jay Z, Mary J, Lil Kim, Erykah Badu, Dave Chapell but no one would agree to speak on camera because it's too messy, except for John Legend. Surviving R Kelly airs on Lifetime tonight at 8pm.

Aaliyah's Mother Responds to the Woman Who Claims She Witnessed Her Being Molested By R Kelly

A backup singer by the name of Jovante Cunningham is set to share details about R Kelly and Aaliyah's relationship in the Lifetime series. Aaliyah's mother, Diane Haughton has given a statement about Cunningham's allegations. Saying part:
The woman and so-called back up singer in the forthcoming "Surviving…" documentary that describes seeing,meeting or ever breathing the same air as my daughter, Aaliyah, is lying and is a liar. My husband and I were always on tour with her and at interviews and every place she went throughout her entire career. Whoever this woman is, I have never seen her before anywhere on planet earth, until now. These lies and fabrications cannot be tolerated and allowed to be spewed from the forked tongues of saboteurs of Aaliyah's legacy. My daughter only wanted to realize her dream of sharing her talent with the world, and give her all performing on stage, and in front of the camera for the fans she adored so much. She realized that dream, thanks to those true fans who still love and support her legacy unconditionally to this day. Shame on all those involved in this project who thought it kosher to drag Aaliyah's name into a situation that has nothing to do with her today. Once again, this will not be tolerated.
Sincerely, Diane Haughton
IF YOU ARE CELEBRATING A BIRTHDAY, YOU ARE IN GOOD COMPANY:
Angela Ye – Co Host Breakfast Club – 42

Mel Gibson – 61

Singer Lloyd – 32
PREFER TO LISTEN TO THE WORD ON THE CURB?: