KIM PORTER'S HOME GOING WAS A SPECIAL AS THE LIFE SHE LIVED
Family and friends came gathered on Saturday at Cascades Hills Church in Columbus, GA. There service was attended by over 2000 people. Kimora Lee Simmons, Winnie Harlow, Tichina Arnold were spotted. Her son Quincy and Mary J Blige spoke. After it was reported Diddy was too distraught to do the eulogy he delivered an emotional and heartfelt eulogy. Yolanda Adams and Faith Evans sang. Kim's casket was made of gold and pulled by horses during the service. Pastor TD Jakes officiated the service. Diddy took to Twitter before the memorial service to thank fans for their love and support. Saying:
"Today we lay to rest our ANGEL. Her spirit lives on with us FOREVER!!! We thank you all for your prayers and support. You have no idea how much it means to us. We thank GOD for all of you."'
Diddy's Eulogy:
"I can't put our relationship into a certain box. She always told me she felt like God sent her here to help me out." "I didn't really understand how to love . . . and she just really started breaking down the exterior of any shell that I'd put up. From the top of the year, I was going through a real dark time. I was really depressed . . . and she would just come over like, 'Come on, Puff, you gotta get up, you gotta get off the bed. As time went on, our relationship took so many different changes, from being boyfriend and girlfriend and being lovers to being best friends to being just straight homies like, somebody that you know you can count on. Somebody that has your back, you have their back."
Creed strong over 5-day Thanksgiving weekend
Even though it came in at No. 2, Creed II opened strong over Thanksgiving weekend, with a box office debut of $55.8M over 5 days. And it made history! It is officially the best opening weekend for the Rocky franchise.
Oprah Winfrey's Mother died on Thanksgiving Day.
Her niece, Alisha Hayes posted it and the family confirmed. Vernita and Oprah's relationship has been rocky for a long time because she gave her up to be raised by her grandmother. Vernita had another daughter who she also gave up. Oprah and her half sister connected back in 2010 and have remained close. Vernita also had a son, Jeffrey, who died of aids. Vernita is survived by Oprah and Patricia and host of grands and great-grands.  A private funeral service has already been held. Memorial donations in Vernita's name can be made to Feeding America (feedingamerica.org). Vernita was 83.
Recap of The Soul Train Music Awards.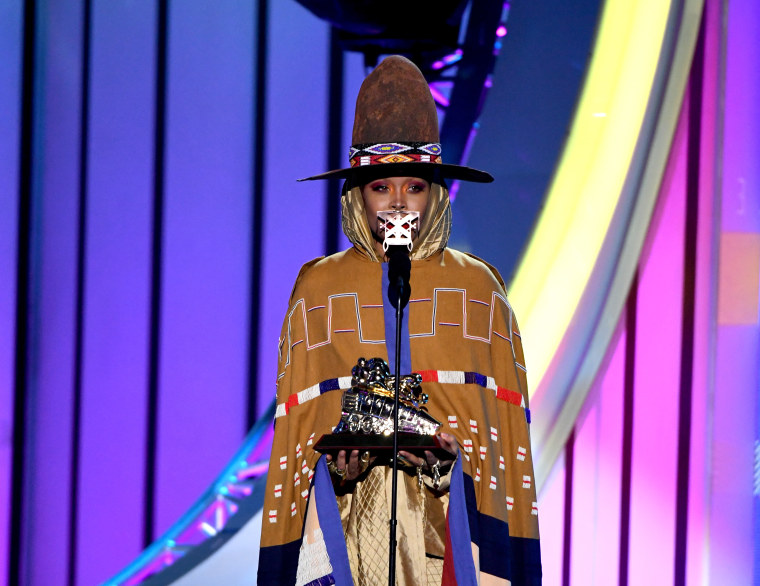 Last night, the BET Soul Train awards, hosted by Erykah Badu, brought out some amazing new emerging voices in R&B.  In the heated category of "Best New Artist," Daniel Caesar emerged victorious. Daniel Caesar also took home "Best Collaboration Performance," for the duet with H.E.R,  "Best Part." Bruno Mars took home the night's coveted "Best Male Artist" award. Ella Mai also came through with a massive night, claiming the "Best New Female" prize, as well as the "Song Of The Year." for "Boo'd Up". The legendary Erykah Badu held it down with an impressive performance, as well as taking home the prestigious "Legend Award."
Check out the full list of winners below.
Best New Artist: Daniel Caesar
Soul Train Certified Award: Ledisi
Best R&B/Soul Female Artist: Ella Mai
Best R&B/Soul Male Artist: Bruno Mars
Best Gospel/Inspirational Award: Lecrae
Rhythm & Bars Award: Drake, "In My Feelings"
Song of the Year: Ella Mai, "Boo'd Up"
Album/Mixtape of the Year: H.E.R., "H.E.R."
The Ashford and Simpson Songwriter's Award: Ella Mai, "Boo'd Up," written by Ella Howell, Dijon McFarlane, Joelle James and Larrance Dopson
Best Dance Performance: Ciara, "Level Up"
Best Collaboration Performance: Daniel Caesar, "Best Part (feat. H.E.R.)"
Video of the Year: Bruno Mars, "Finesse (Remix) feat. Cardi B"
DISNEY'S LION KING TEASER DROPPED OVER THE HOLIDAY.
Disney's live-action The Lion King teaser dropped over the Thanksgiving holiday, and it's officially the studio's most-viewed trailer debut ever, with over 224 million views in the first 24 hours. The upcoming remake features Donald Glover as the voice of the adult lion Simba, Beyonce voices Nala's character, a childhood friend and love interest to Simba. James Earl Jones reprises his role as Simba's father and Alfre Woodard as Simba's mother. Beyonce posted a video on her IG page with her talking as Nala with a stuffed animal. The movies is set to hit theaters July 19, 2019.
IF YOU ARE CELEBRATING A BIRTHDAY YOU ARE IN GOOD COMPANY: 
DJ Khaled – 43 
Tina Turner – 79 
Lil Fizz (formerly of B2K) – 33 
PREFER TO LISTEN TO THE WORD?: