Nicki Minaj Apologizes To Fans For Abruptly Announcing Her Retirement
Nicki Minaj sent the barbz in a panic and is now consoling her fans, who were shocked when she announced her retirement on social media. In a response to one of her followers, Nicki writes:
"I'm still right here. Still madly in love with you guys & you know that. In hindsight, this should've been a Queen Radio discussion & it will be. I promise u guys will be happy. No guests, just us talking about everything. The tweet was abrupt & insensitive, I apologize babe ???"
She also promises to talk to her Barbz about her decision.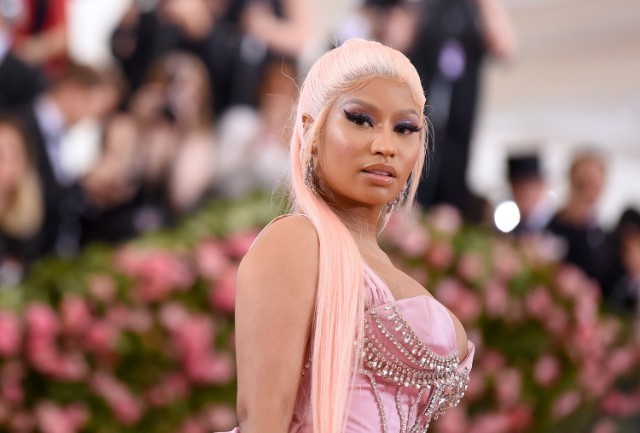 Wendy Williams Admits Counseling Wasn't An Option With Estranged Husband
During an appearance on The View yesterday  (Thursday), Wendy confirmed that she filed for divorce because of his infidelity. They were married for 20 years but together for 25. The last straw was the love child Kevin had with his alleged mistress.
"Infidelity is one thing, a full baby is a whole nother topic… A baby! I'm not changing pampers, I want to be pampered."
She went on to say she still refuses, and will always refuse, to speak badly about Hunter publicly. And their son, Kevin Hunter, Jr. isn't the only reason why.
She says,
"I save that for when I get back to my bachelorette pad. It's not just about young Kevin. It's about… Kevin's not a bad man. You just can't throw away 25 years and then start talking recklessly about the other person. Otherwise, what does that say about you? I chose him, and he chose me. People do change, and now it's time to move on with my life."
She added that marriage counseling wasn't even an option.
"No. You do this? Get out!"
She also opened up about her former addiction to cocaine and while she said it was 25 years ago, she went to a sober house to avoid a relapse amid all the drama in her personal life. She added about her ex,
Original "Real Housewives of Atlanta" Star DeShawn Snow Accused Of Fraud
DeShawn Snow has been laying low since she starred in the first season of Bravo's The Real Housewives of Atlanta more than 10 years ago. She's back but not in a good way. DeShawn is being accused of fraud concerning more than $157,000 in a civil lawsuit.
DeShawn, who works as a real estate agent, is being sued by cash advance company Thrivest. Thrivest provides advances for real estate commissions that have not been completed yet. Thrivest sued Snow in the U.S. District Court for the Northern District of Georgia's Atlanta division on August 27.
According to the lawsuit:
"[her] expenditures outpaced her ability to earn funds as a real estate agent."
"Snow's commodity related deals were dubious and she never earned the commission she was selling in exchange for the advance."
Thrivest claims it gave Snow's company, DSE Holdings $157,895.74 based on a supposed commission of $746,859.96 for the purchase of 22,632.12 carats of diamonds. But Thrivest said the deal was
"a sham, meant only to provide Snow with a basis to secure another advance to fund her lifestyle."
The loan was reportedly not used for DSE Holdings but for Snow to allegedly pay down her own debts that have no connection to her company. The lawsuit also alleges,
Thrivest said DSE Holdings owes it $345,000 in compensatory damages plus an additional $1 million in punitive damages.
Snow has responded to the lawsuit and said it's a
"bogus lawsuit to harass me and discredit my name and good standing within the business community. The company's contention that I committed fraud is a bald-face attempt to paint a picture of artifice and deceit where none exist and I dispute their assertions. Because of my celebrity, the company not only hopes to come after me personally, but also threaten my business relationships as well as generate unwanted and unpleasant media exposure."
Snow also said she will file a counterclaim for defamation
"and will use the resources available to me to fight this lawsuit to the fullest extent of the law."
Birthdays
Foxy Brown is 41.
Idris Elba is 47.