Personal Update on Cyntoia Brown
Cyntoia Brown was released from jail last week. But what most didn't know is she is a married woman! She married Christian rapper, Jamie Long (who goes by J. Long), while she was locked up.
J Long is a former member the group Pretty Ricky, and is now a Christian rapper.
We'll get to see more of her story, and possibly more of her and J Long, when her documentary hits Netflix next year. A book about her journey, "Free Cyntoia: My Search for Redemption in the American Prison System" will be released on October 15.
Djimon Hounsou Files for Joint Custody Against Kimora Lee Simmons
Djimon Hounsou and Kimora Lee Simmons are battling for custody over their 10-year-old son, Kenzo, and it's getting messy. Djimon has claimed and insinuated that Kimora wouldn't let him see his son. But she says he is an absent father who rarely wanted to see his son. Now Kimora is claiming Djimon has threatened to take Kenzo to Africa and never bring him back. Russell Simmons who was once married to Kimora and is still close to her said he told Djimon he could take his for a visit if he would sign a document promising not to take Kenzo to Africa, which he refused to sign.
Kimora got served Friday with Djimon's joint custody petition.
Jeffrey Epstein Found Dead in His Jail
Jeffrey Epstein, the financier accused of orchestrating a underage sex-trafficking ring for high-profile men, killed himself while awaiting trial in a New York prison. Epstein was found unresponsive in his cell Saturday morning of an apparent suicide by hanging. Epstein faced up to 45 years behind bars. A little over a week ago, he was found on the floor of his cell with bruises on his neck. At the time, it wasn't clear if the injuries were self-inflicted or from an assault. The FBI is investigating Epstein's death, the Bureau of Prisons said.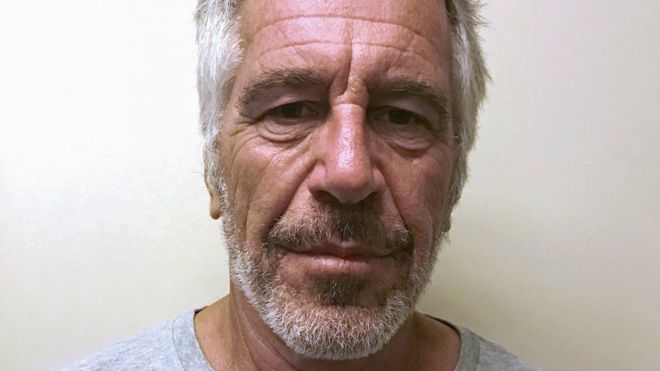 Birthdays
Sir Mix-A-Lot is 56.  "Baby Got Back".