Diddy Has A New Leading Lady
Diddy, who's 49 is said to be dating 22-year-old Lori Harvey, daughter of Steve Harvey. The two were spotted in New York City wearing matching outfits. Word on the Curb is that they have been spending quite a bit of time together.
Back in March they were seen at a reggae festival in Miami together but denied being a couple saying they were "family friends." Last week they were spotted at Nobu in Malibu. They spending an awful lot time together to just be family friends.
Jeffrey Epstein Attempts Suicide
Wealthy Financier and accused pedophile Jeffrey Epstein was found injured in a fetal position inside his New York City jail cell.
It's unclear what happened and authorities are trying to figure out if he was attacked or tried to commit suicide. He was found semi-conscious with marks on his neck. They believe he might have tried to hang himself. Some say he might be using it as a way to get transferred to another jail. He was complaining about the food and the conditions. Investigators have not ruled out assault and that another inmate was questioned. Epstein is now on suicide
Fabolous Was Spotted With Another Woman Denies Cheating On Emily B
Fabolous is out here fighting for his family. It is no secret he has not been the most faithful man. TMZ ran a story saying he split up with Emily and featured a picture of him dining with another woman. So Fabolous took to IG to set the record straight that he DID not leave Emily nor cheat on her. He says the photo is from a lunch meeting he was having with a teacher about plans to do things for inner city youth. He said this was an unwarranted, malicious attack and effort to create a narrative to destroy his family. When he's been working hard to get back on track with Emily since the last incident of domestic violence where he was accused of knocking out her front teeth and threatening to kill her father. He went on IG live to plead his case and says he loves Emily, she is the love of his life, mother of his children. Fab has threatened to sue the blogs for defamation of character.
"The narrative is that I love Emily. That's t he mother of my kids. I'm not gonna let y'all f*** that up. For some fake s***? For what, a story just to click on? For everybody to talk about? Then whatever come behind it…then it looks like it's on me. Whatever hapens, it's 'Oh yeah Fab…' Nah. Especially when I'm trying to f***ing be with this woman. How the f***? Nah, this s*** ill. I had to sit and marinate on this s***. Somebody did this, for some reason. So y'all stay woke. We ain't even in the mix. Where did she come from? I ain't in the mix. I ain't been on no blogs."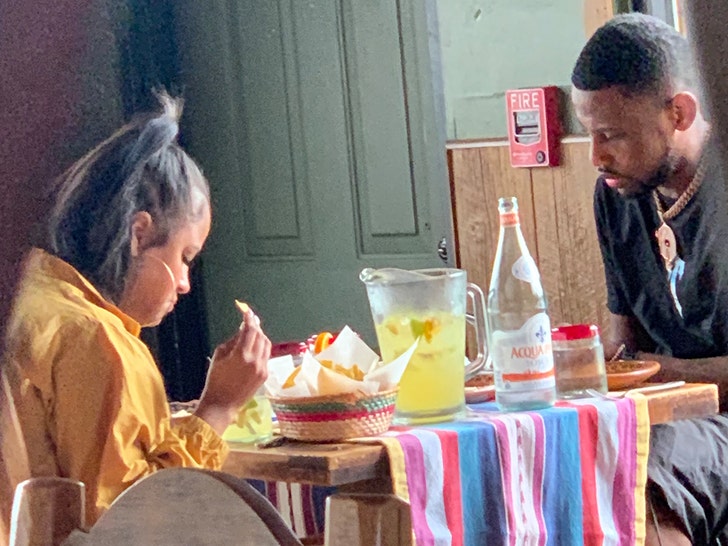 Birthday's