Jay-Z's Denies Claims That He "Did Not" Speak to  Colin Kaepernick About NFL Deal
Jay-Z's team has responded to Colin Kaepernick's team's denial. During the press conference with NFL commissioner Roger Goodell about their new entertainment and community activism partnership, Jay-Z said he spoke with Colin Kaepernick 48 hours after,  not before the deal was done.  Colin's lawyer and girlfriend both issued statements denying Jay's version of events. They say Colin wasn't contacted about the partnership nor was he ever included in any discussion. The question asked at the press conference was had Jay Z spoke to Colin not when he spoke to him.
Mary J. Blige Reportedly Owes Over $1 Million in Back Taxes
Mary J. Blige is facing financial drama. She is accused of failing to pay taxes for 2016 and 2017. The IRS reportedly filed a tax lien against Mary back in July, claiming she owed the federal government $1,198,161 in back taxes. As of Monday, she had not responded. On top of her tax issues, Blige is also paying $30,000 a month in spousal support to her ex-husband Kendu Isaacs.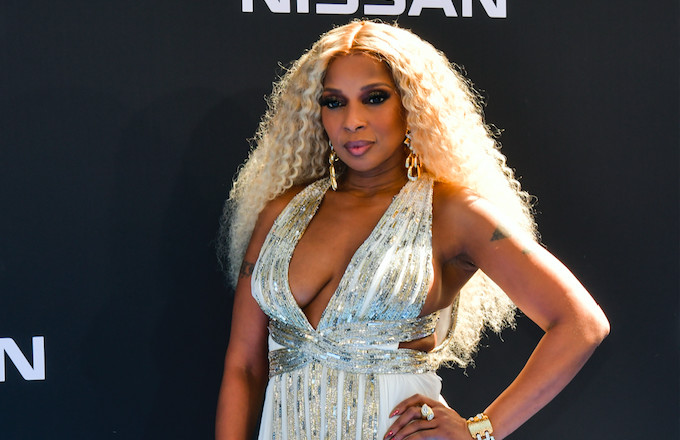 Don Lemon sued for alleged harassment in Hamptons bar
CNN evening news host Don Lemon is being sued by a man claiming that he  assaulted and harassed him last summer at a Hamptons bar. The suit was filed Sunday by Dustin Hice, who alleges that in July 2018, Lemon attacked him at a Sag Harbor, N.Y., bar called Murf's. As a result Hice is seeking unspecified damages for "emotional pain and suffering."
CNN has come to Lemon's defense with claims of their own that the registered Republican has filed the suit with ulterior motives saying he has displayed a pattern of contempt for CNN on his social media accounts. This claim comes after he unsuccessfully demanded an exorbitant amount of money from Don, who categorically denies these claims.
Birthdays
Anthony Anderson is 49.