Alicia Keys hosted music's biggest night with her super-chill but classy and genuine approach.
First female in 14 years, Queen Latifah was the last one in 2005. Kicked it off with a big surprise as Michelle Obama, Jada Pinkett Smith, JLO and Lady Gaga celebrating the greatness in each other.

Childish Gambino makes Grammy History
This was one of the most diverse Grammy's we've seen; women and minorities dominated top categories. Childish Gambino makes Grammy History winning song of the year, becoming the first rap song to win in the category. He did not attend the awards and reportedly declined an invitation to perform

Drake
…who won for Best Rap Song for "God's Plan" is notorious for criticizing the Grammy's for failing to include rap in the televised categories. He showed up but gave a speech on why the awards do not matter. Saying you if you are loved by your fans, in your hometown and people rock with you…"you don't need an award". Unfortunately, we don't what else he was going to say because his speech was cut off.

JLO
Many people expressed their disappointment that the academy did not seek after a more soulful tribute for Motown's legacy. But I think JLo did a great job based her own musical interpretation. She sang songs that complimented her voice, "Please Mr. Postman" and "Dancing In the Street"
Lady Gaga
Twitter seems to be on the fence, some calling her performance "powerful" others saying it was "weird". Gaga did a hard rock version of her hit "Shallow" from the movie 'A Star is Born. I thought it was fearlessly powerful!  Not to mention she won for Best group/duo performance.

H.E.R – the guitar solo…reminiscent of Prince
Photo: Robyn Beck, AFP/Getty Images
Cardi B – Performed "Money"
Everyone wants to know who was the girl on the piano introduction? Chloe Flower is her name, a classically trained pianist and composer. She kind of stole the show. She gave a look right into the camera, gave me chills! Cardi Killed with a underground jazz-like performance…twerking on a bedazzled piano. Did you see how she straddled that piano? Girl you can have all my money!!! Cardi B won for Best Rap Album.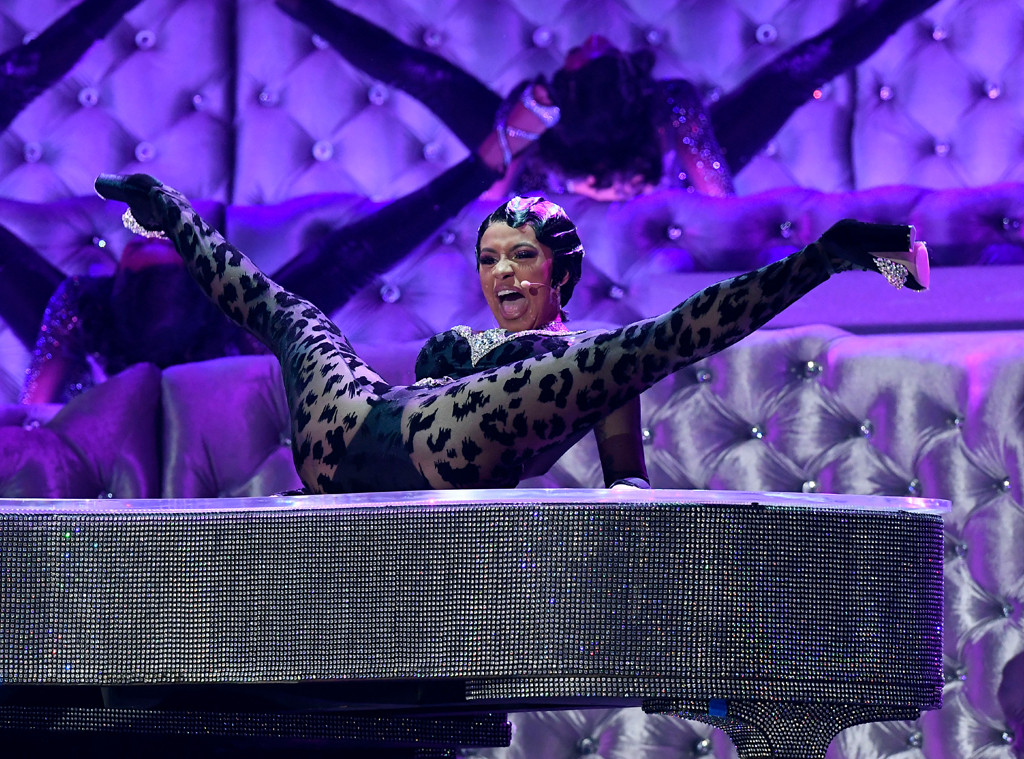 Kevork Djansezian/Getty Images
If you are celebrating a birthday you are in good company:
Khalid – 21
Kelly Rowland – 38
Brandy – 40
Jennifer Aniston – 50