Carnival food lovers, rejoice!
The South Florida Fairgrounds is giving its carnival eats a coronavirus twist.
Corn dogs, funnel cakes and fried Oreos are on the menu at the South Florida Fairgrounds for the holiday weekend, via drive-thru.
With beaches and bars closed in many areas, South Floridians wanting to celebrate Independence Day weekend will have to get creative. Some people are flocking to the national parks, while others are celebrating at home.
Now, a drive-thru fair experience is also an option.
FAIR EATS DRIVE-THRU MENU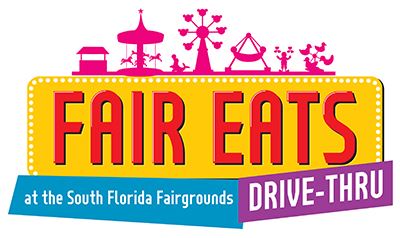 MENU
Funnel Cake – 2 Flavors. . . . . . .$6
Elephant Ear – 2 Flavors. . . . . . .$6
(Powdered Sugar or Cinnamon)
Regular Corn Dog . . . . . . . . . . . $5
Jumbo Corn Dog . . . . . . . . . . . . $7
Turkey Leg . . . . . . . . . . . . . . . . $11
Fried Oreos . . . . . . . . . . . . . . . . $6
Fried Snickers . . . . . . . . . . . . . . $6
Candy Apple . . . . . . . . . . . . . . . $3
Cotton Candy . . . . . . . . . . . . . . .$5
Bucket of Fries . . . . . . . . . . . . . .$7
Roasted Corn. . . . . . . . . . . . . . . $4
Chicken Tenders & Fries . . . . . . $7
Lemonade Shakeup . . . . . . . . . .$6
Bottled Drinks . . . . . . . . . . . . . . .$2
*Items subject to availability